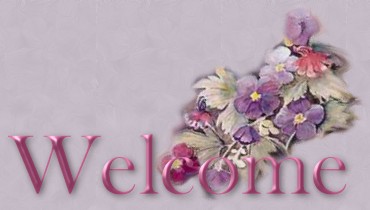 Page Two - Counseling -
The Moral Foundations



~The Motivation of The Christian God ~

Love Acting Within A Perfect Moral Nature


"For God did not send the Son into the world to judge the world, but that the world should be saved through Him. "He who believes in Him is not judged; he who does not believe has been judged already, because he has not believed in the name of the only begotten Son of God.
John 3:17-18








The objective central reference point for the definition of love is the God of the Bible -

"The one who does not love does not know God, for God is love." - I John 4:8

"We have come to know and have believed the love which God has for US. God is love, and the one who abides in love (agape) abides in God, and God abides in him." - I John 4:16

"Agape" is the Greek word for designating a specific type of love. This love is relational (it is love that is returned). Agape love defines loving relationships. Agape love is that love founded on moral loyalties forging the deepest most profound human emotions found in relationships. It describes a love that holds affection, a benevolence, a love feast.

The Bible tells us that love is grounded in the moral nature of God, Himself. It affirms we know love by its moral behavior:
"By THIS the LOVE (agape) of God was MANIFESTED IN US, that God has sent His only begotten Son into the world SO THAT WE (those who return His love) might live through Him.
I John 4:9

The Bible maintains that Love is behavior grounded in morality. God, because he is LOVE and because He is Just, is willing to rescue the person who repents of his sins from the consequences of living in a cursed and dying world.



Paul teaches in Romans that God's love and justice has the same source, God's nature.


"... for the demonstration, I say, of HIS RIGHTEOUSNESS at the present time, that He might be JUST and the JUSTIFIER OF THE ONE who has faith in Jesus." Romans 3:26
Jesus teaches that what is evil and what is right are opposing forces
"For everyone who does evil hates the light, and does not come to the light, lest his deeds should be exposed." - John 3:20
"But he who practices the truth comes to the light, that his deeds may be manifested as having been wrought in God." - John 3:21




The Bible definition of Love, is that love, to be LOVE, must be grounded in perfect morality (it comes forth from within a perfect moral standard). It follows then that it is impossible for God to love outside His moral Nature. Thus, God cannot love without moral conditions.


If one loves justice; then one hates injustice. If one loves liberty; then one abhors the evils of enslavement.








The Truth Shall Set You Free




Jesus told the Jews who had believed Him,"You shall know the truth, and the truth shall make you free."
John 8:32
This declaration, "You shall know the truth, and the truth shall make you free...", tells us something primary about Jesus, but it also tells us something primary about truth.


It tells us that truth is liberating.
This foundational statement regarding truth, spoken by Jesus, claims that true freedom comes only when there is truth.
It tells us that not only is our spiritual freedom and eternal destiny dependent on what is TRUE, but that our personal freedom on earth depends upon our understanding of that which is true, against that which is false.
When Jesus responded to some of the Jews (those who were unbelieving) --- at the Mount of Olives, -- He underscored the truth about lies and who and what they serve: "You are of your father the devil, and you want to do the desires of your father. He was a murderer from the beginning,---


(Satan murdered Adam and Eve and all of us who came after them.
See Genesis 2:17 and Genesis 3:4)


---and does not stand in the truth, because there is no truth in him. Whenever he speaks a lie, he speaks from his own nature; for he is a liar, and the father of lies." - John 8:44



Jesus couldn't have made it more clear. The nature of a lie is to destroy the liberating power of truth.





Notice that God does not accept accountability for Satan's evil nature. Satan made the personal choice to be a liar and a murderer.~~



Each time a person is told that God loves unconditionally, it implies (and is taught) that all Christians [and by implication every human being] are required to love unconditionally.


Teaching this false idea about love betrays the truth about what love is and what love cannot be, to all those seeking support and guidance for troubled relationships.








This modern myth denies the moral nature of God by stating that God loves those who do evil. A significant number of modern Christian preachers, teachers and leaders have allowed this myth and others to develop within organized Christendom without challenge or public censure.


This modern myth about the unconditional nature of God's love has evil consequences to truth. It is damaging to the corporate body of Christ.


Myths do injury to individual persons, families and to children. Myths deny that truth can set you free. Myths imprison people in a world of untruths. Myths distort the real world, mangling the spirit and confusing the heart and mind.


This false idea that God loves people unconditionally, is a dangerous and destructive misunderstanding of the Nature of God. It has serious consequences to the human condition.


It challenges the justice of the nature of covenants (thus, the nature of justice, itself). It challenges the moral nature of family relationships and the moral nature of our individual responsibility toward God and each other.


It makes the PROFANE statement that God LOVES Satan.


By declaring there are NO conditions to God's love, it spreads the lie that God is willing to make accommodation with evil.


Scripture denies God is willing to make accommodation with evil. The Holy Spirit, through the Apostle Paul, warned believers:


"Do not be bound together with unbelievers; for what partnership have righteousness and lawlessness, or what fellowship has light with darkness?" 2 Corinthians 6:14


"Or what harmony has Christ with Belial, or what has a believer in common with an unbeliever?" 2 Corinthians 6:15





Could God have stated it any more clearly?
GOD DOES NOT LOVE SATAN!





"Then He will also say to those on His left, 'Depart from Me, accursed ones, into the eternal fire which has been prepared for the devil and his angels; Matthew 25:41


God cannot love unconditionally

Because God is moral. As, 2 Corinthians 6:14 states, "... what fellowship has light with darkness?"


"Or what agreement has the temple of God with idols? For we are the temple of the living God; just as God said,


'I WILL DWELL IN THEM AND WALK AMONG THEM; AND I WILL BE THEIR GOD, AND THEY SHALL BE MY PEOPLE.' 2 Corinthians 6:16


"Therefore, COME OUT FROM THEIR MIDST AND BE SEPARATE," says the Lord. "AND DO NOT TOUCH WHAT IS UNCLEAN; -- And I will welcome you. 2 Corinthians 6:17
The conditions of His love require a human heart that is washed free of sinful practices and evil motivations. This modern myth (a lie) psychologically punishes (is abusive to) victims of crime (and their families) for desiring justice for the crimes done against them.


This false idea, that love can be, and should be, unconditional, labels those who seek justice for the crimes done against them as unmerciful and "vengeful." ---
It implies that they cannot be genuinely walking the Christian walk if they will not "forgive" the criminal unconditionally.


Without the murderer/criminal showing public or private remorse, people who wear the name, Christian, impelled by this modern Christian myth, have publicly "forgiven" murderers of family members.


This is a myth without truth, pity or justice.





Unconditional Love ~ A Moral Contradiction



The word, "unconditional" means, "not limited", not subject to any conditions.


The word, "unconditioned" is defined as not subject to conditions and implies an "absolute" sense whereby NO conditions are required or expected for the thing stated to take place, i.e., the thing stated, stands by itself; without conditions -- unconditional.


Because the biblical God reveals that His Nature is Love, there is no other way to understand what LOVE IS ~~ except by examining His Nature within the framework of biblical descriptions of WHO God Is.




God Cannot Lie




" ...in the hope of eternal life, which GOD WHO CANNOT LIE, promised long ages ago," The Book of Titus, chapter 1 - verse 2


The Prophet David, in Psalm 106:42, reminded the Hebrew people that when God gives His word regarding the thing that He promises to do, it is a done deal.


In other words, God always keeps His promises about what HE will DO.


David declared, "For He remembered His holy word With Abraham His servant;"


The Hebrew word used in the verse above, within the term, "His holy word", the 'word' in this verse is designating that God gave a promise to Abraham regarding His (God's) personal conduct.


This Hebrew word, is "dabar (daw-bawr) meaning, "to speak". In other words, God had given His Word to Abraham regarding His actions (separate from the actions of others).


David was reminding the Hebrew peoples that, in actuality, ALL that God had given His Word regarding, had taken place. The actions being spoken of were God's actions, dependent on God's choices, alone.


This type of action by God is not contractual (a covenant - between parties) but singular and without reference to any other person's actions or responses.



This is a - "It's got MY NAME on it" promise from a morally Perfect God.




COVENANTS



The word, "covenant," is briyth (ber-eeth), in Hebrew, defined as, "a compact," an agreement between parties.


It carries legal authority whereby both parties are constrained (obligated) by conditions within the covenant. It is always conditional on each of the parties fulfilling his/her part of the covenant/compact.



The word, briyth (ber-eeth), in Hebrew meaning, "a compact" (covenant), is the word used in Genesis 17:19:


"But God said, 'No, but Sarah, your wife shall bear you a son, and you shall call his name Isaac; and I will establish My covenant with him for an everlasting covenant for his descendants after him.'"


The covenant to Isaac was, "everlasting" only so long as the parties fulfilled their part of the covenant.


Because a covenant depends on each party fulfilling his/her part of the covenant, it carries the legal authority that conditions must be met by both parties or the covenant is broken. When a Covenant is broken, the Covenant obligation has stopped as though there had never been a covenant.



To Continue ~ Counseling - The Moral Foundations ~ Click On Page 3







To Page 3


Back To Page One


To Page 4
(Also, Includes
Resource Links Page)

Remember To Stop By -
To check-out Interesting Links -
(AlsoAtBottom Of Page 4)


Email:
ThingsChristian at Lycos.com



ThingsChristian@Lycos.com
Please Put
"Talking Ethics" On Subject Line





Looking For Web Hosting?



Look Up Bible Words
In Original Lanugages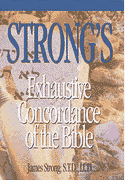 SearchTheBible







LookUpABiblePassageAt






Multi-Version Concordance



OnlineParallelBible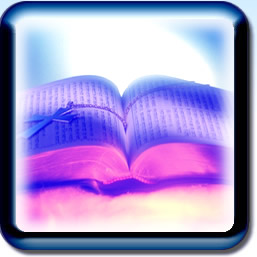 OnlineWEBSITE
Translation


Click For Online Bible Translations
At Menu, "Choose a Bible version or translation"
- click to locate the language you want.



Online Arabic Bibles


Müjde Site
Online Turkish Bible Info



Mis-TaughtEndTimesTeachingExamined






What Does The Bible Teach About Contraception

Online Bible Study - Onan
Masturbation ~ Interruptus Coitus ~

Feel Free To Use Banner As Link Image



This Bible examiner tackles
many difficult questions among Christians.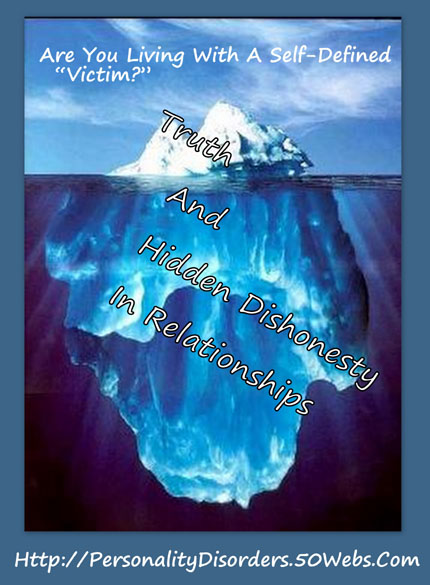 p





Google Search Engine